data title
Last updated
Mar. 21, 2022
Screenshots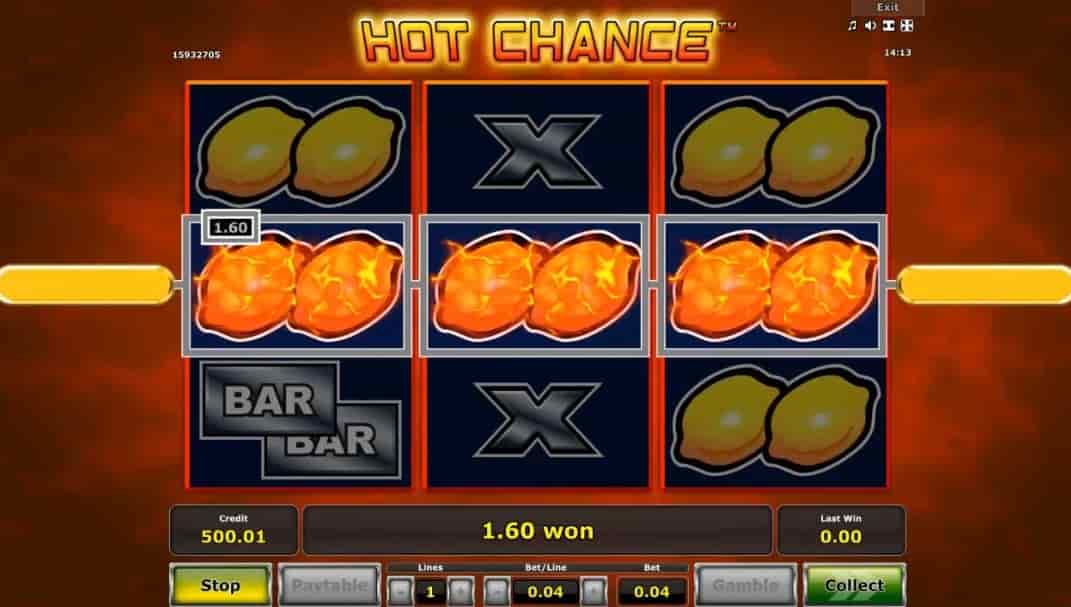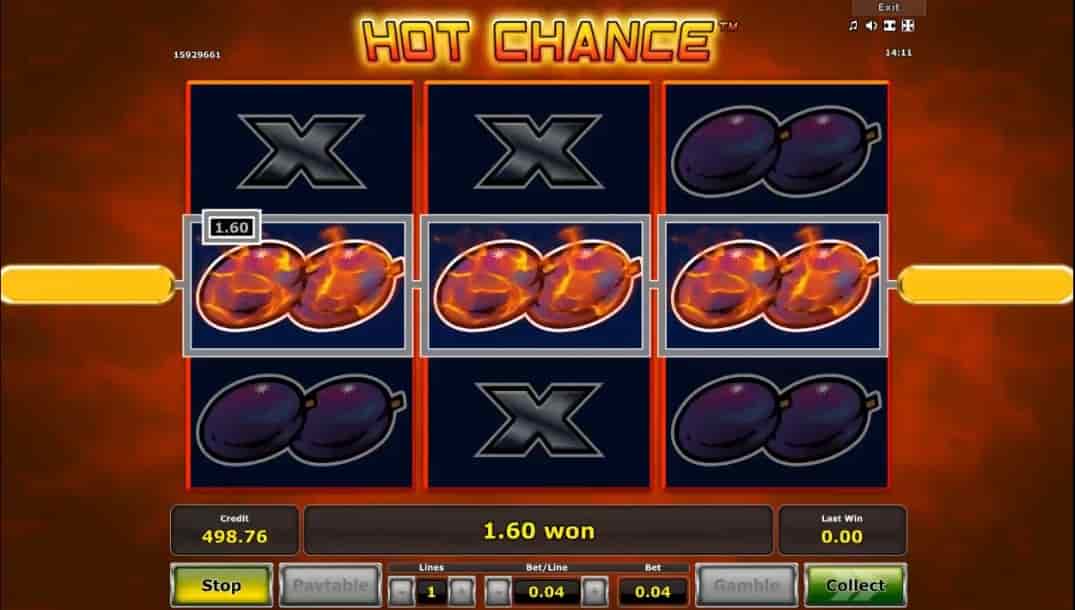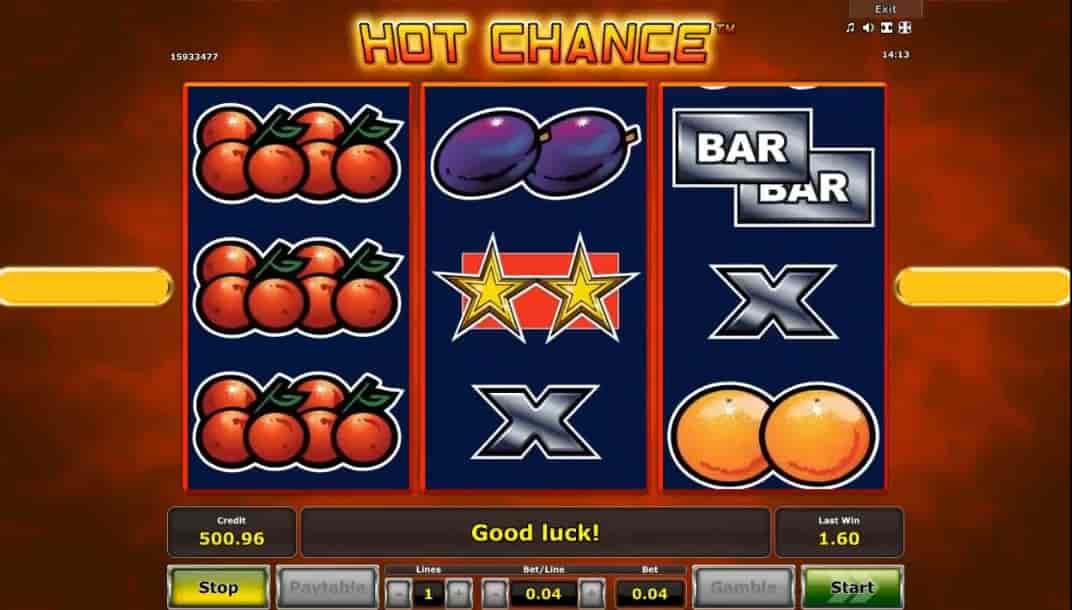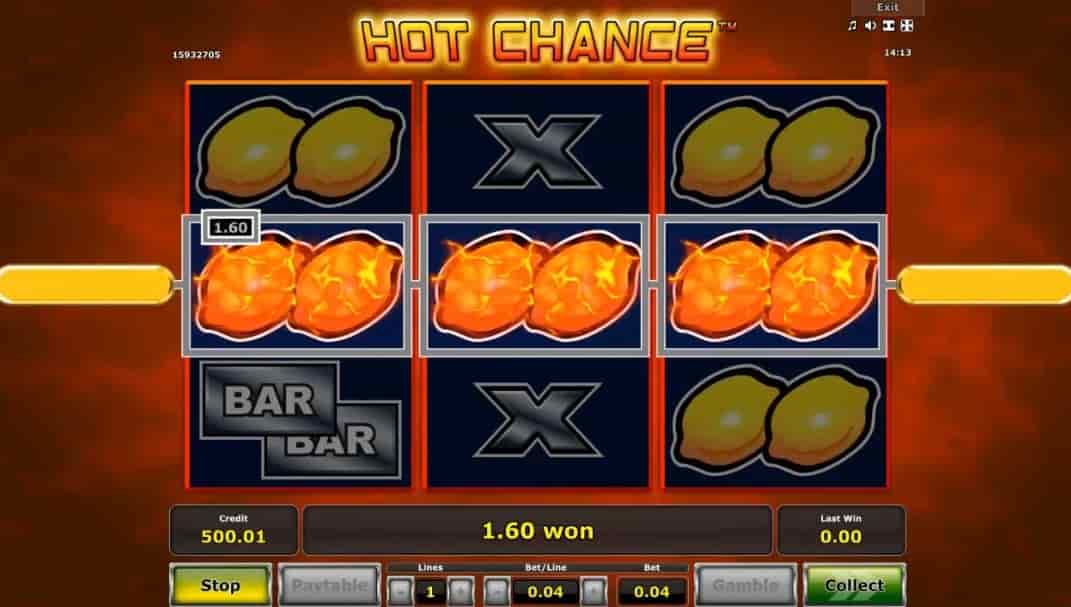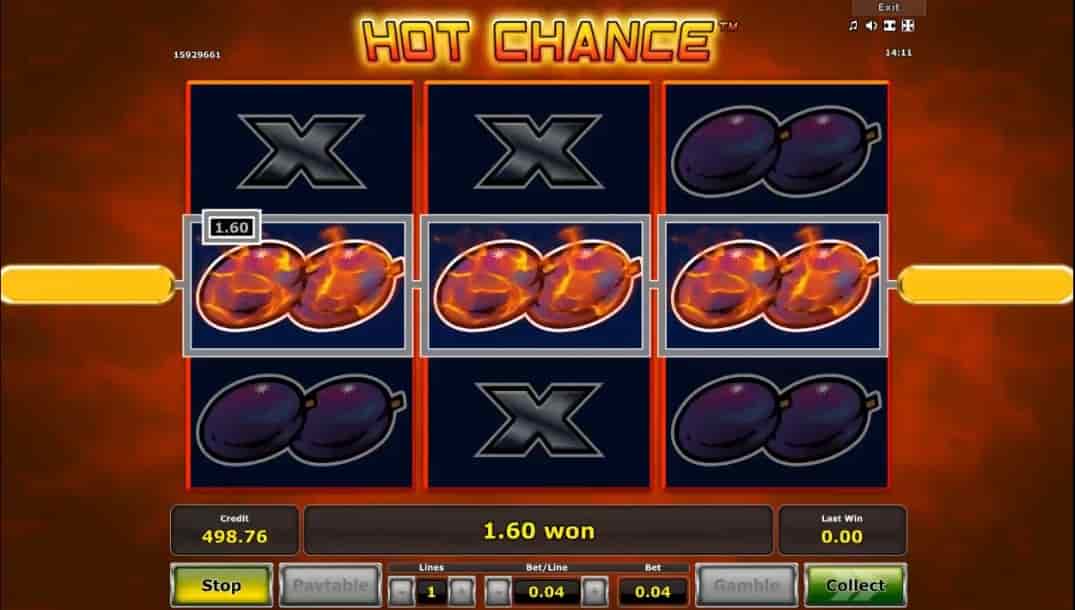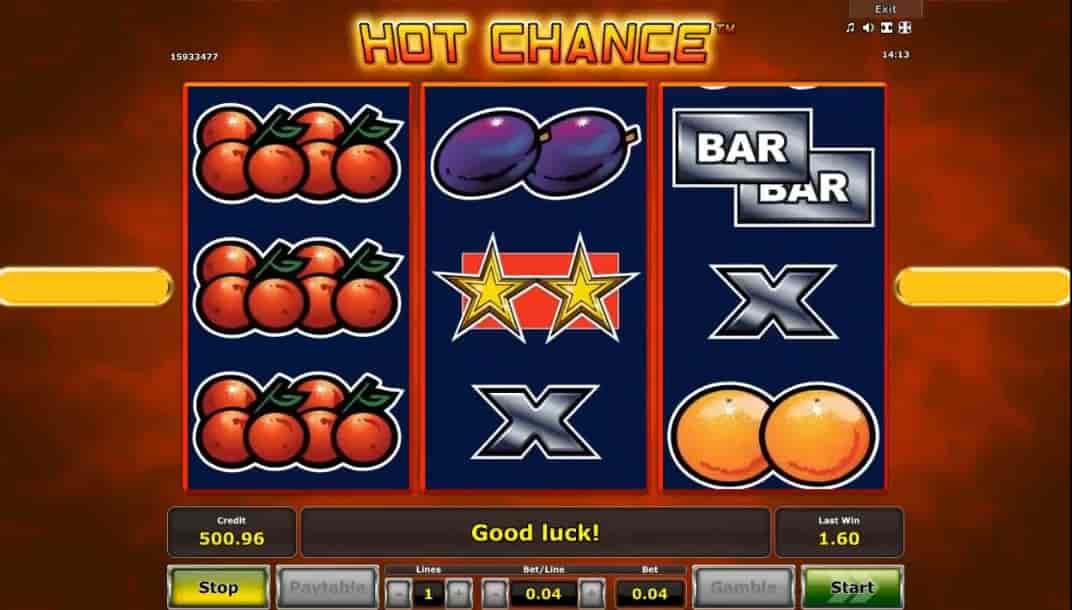 Remember the good old days of slot machine gaming at land-based casinos? If you were a fan of vintage slot machines and were constantly hoping that someone would come up with the ideal recreation, the good news is this is now available at best online casinos in Canada. This slot gives you a chance to relive your fond memories.
Theme
Hot chance is a resurrection of the ancient regular slot game. The slots' design and background soundtrack would certainly help get you in the gaming mood as of old. Brightly coloured visuals and winning symbols get so hot; they burst into flames.
Developed by Novomatic, the renowned software provider, this slot has all the classic slot symbols. Cherries, Oranges, Lemons, bars, plums, stars, and the all-important lucky 7's. Hot chance brought this nostalgic slot back with a bang! Now you can line up some fruits on a reel and walk away with a cool 3,200,000 coins.
Characteristics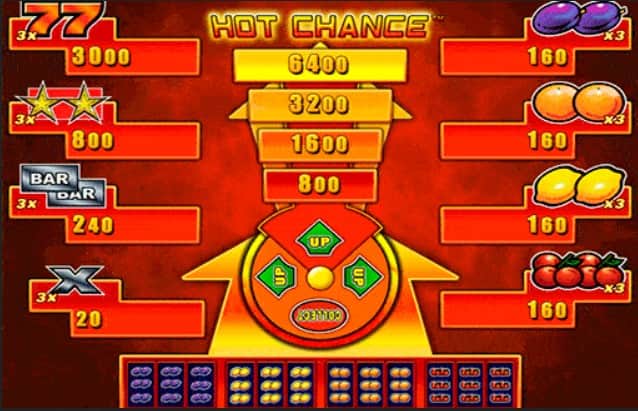 The game has three reels, three rows, and five active paylines. The paylines are not fixed, and you can bet between 2 to 2,000 coins per line. This means you can spin the slot. This edition does not feature free spins, reminiscent of its classic style. However, the developer has added some new fascinating features to make a pleasurable experience in this age of modern slots. The game has a chance of 95.17% return to player, which is quite low.
A winning combination of X's rewards you with up to 10,000 coins. The right combination of plums, cherries, oranges, or lemons across the reels could give you up to 80,000 coins. When you spin a set of bars, you can get up to 120,000 coins.
The stars combination could set you up for a starry win of 400,000 coins. You get the top prize when you spin a winning combination of the lucky 7; you could get up to 1.5 million coins. If that were all, Hot Chance would have been hot by all means; but it gets hotter.
Bonuses
You can double each one of these wins. This online slot machine also has the gamble feature known as the Hot Chane Feature, which allows players the opportunity to double their wins up to three consecutive times. You can successfully multiply your wins by a factor of 8 using the gamble feature.
All you need to do is guess the colour of a card turned face down. You get to choose whether it is red or black. Using the stars set up, a win of 400,000 can become 800,000 coins if you can correctly guess the card's colour. If you have the balls to do that one more time and succeed at it, you have 1,600,000 coins.
If you are a daredevil and you have the balls to do it consecutively the third time, you would have 3,200,000 coins you can collect on. This is the maximum possible win on this slot.
Conclusion
The game has an autoplay feature that allows you to preset your betting conditions, such as bet size per spin and an automatic number of spins while you attend to other things. The autoplay feature also allows you to set when the automatic spins should cease having reached a particular amount won or lost. This slot is available at major fast payout casinos and can be enjoyed from anywhere through android or iOS operated devices.