data title
Last updated
Mar. 21, 2022
Screenshots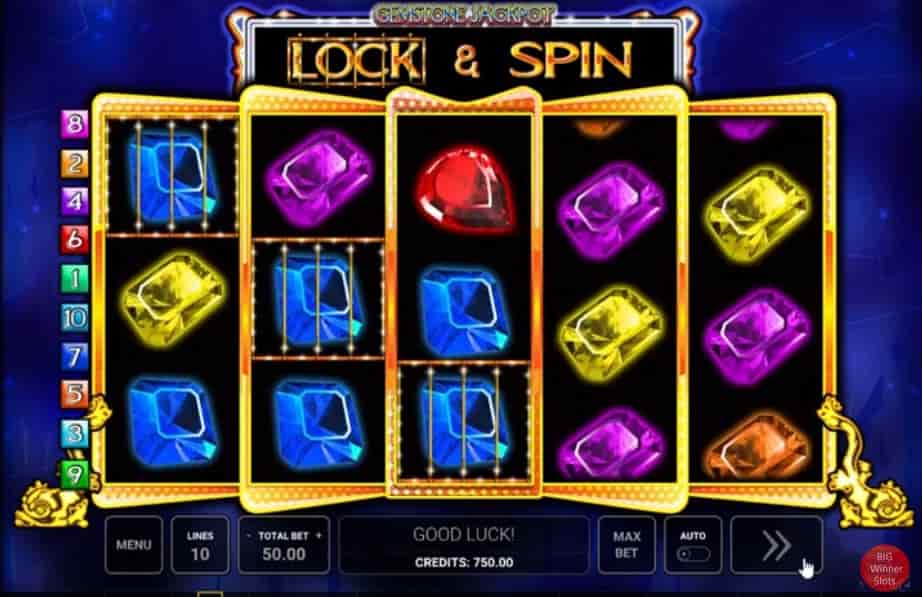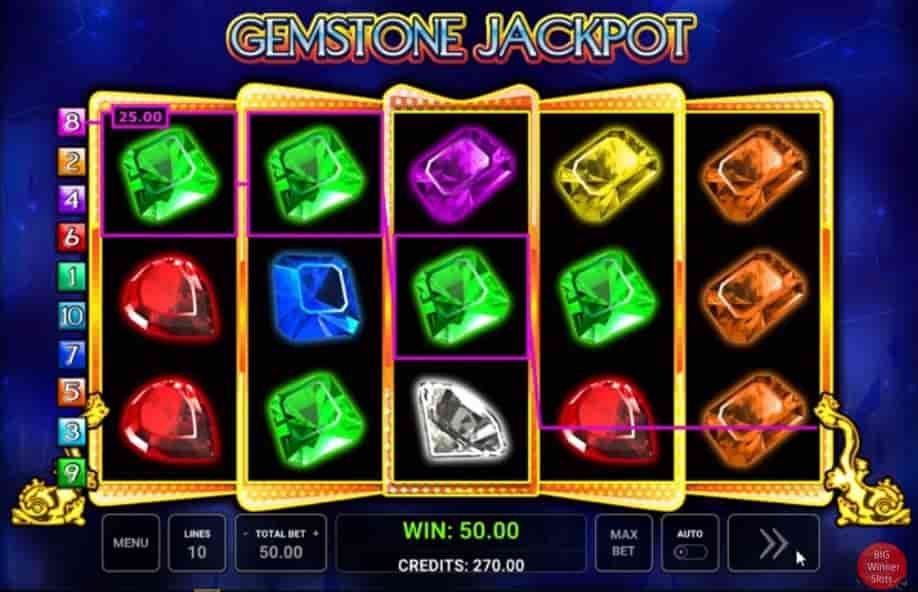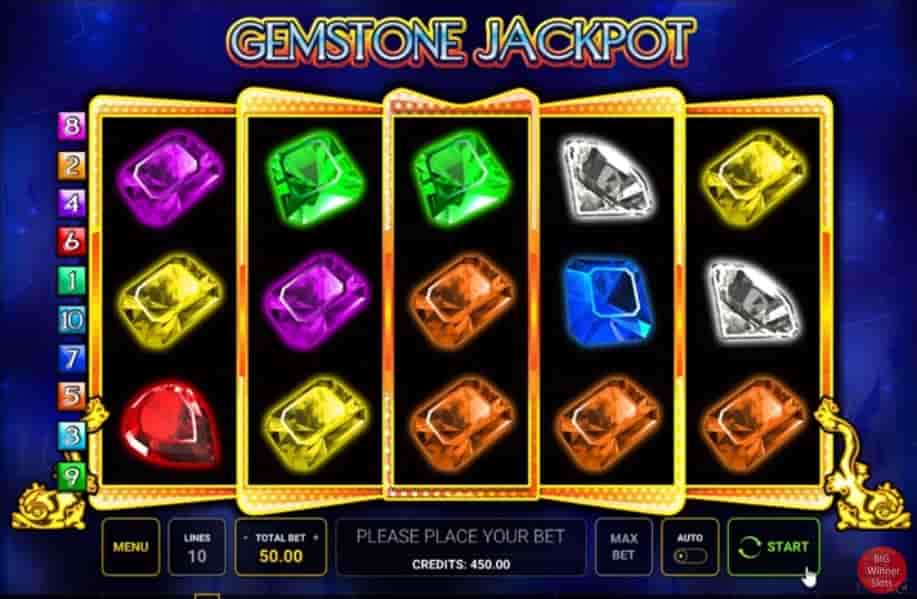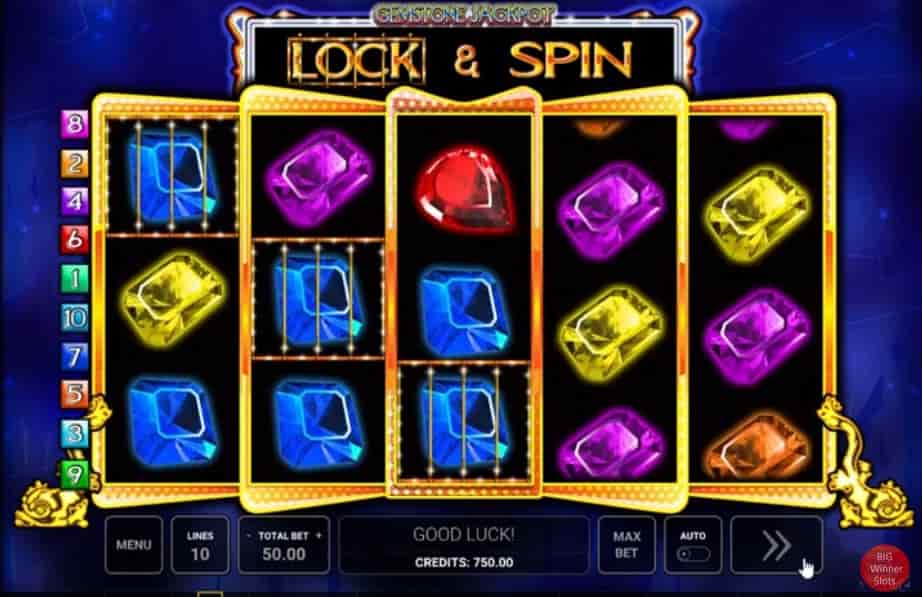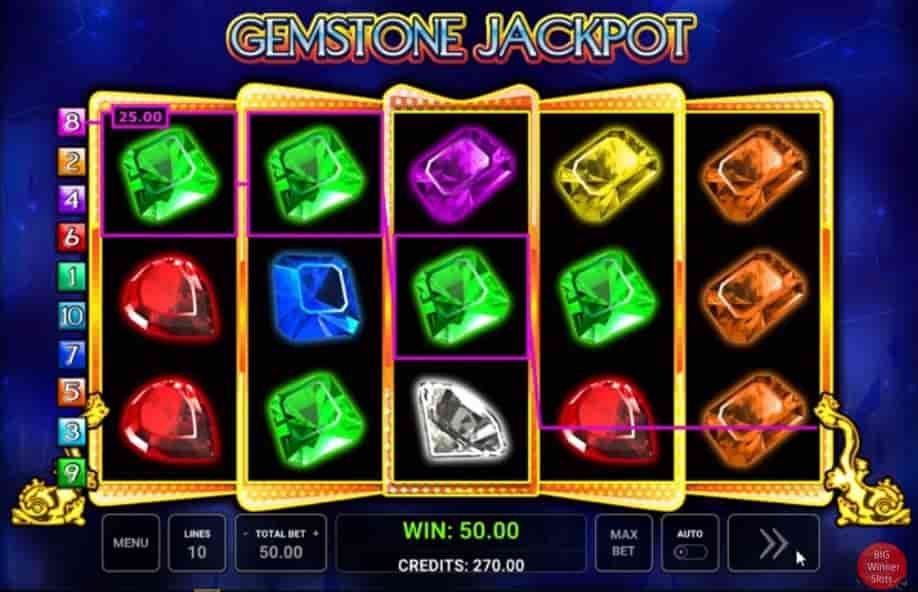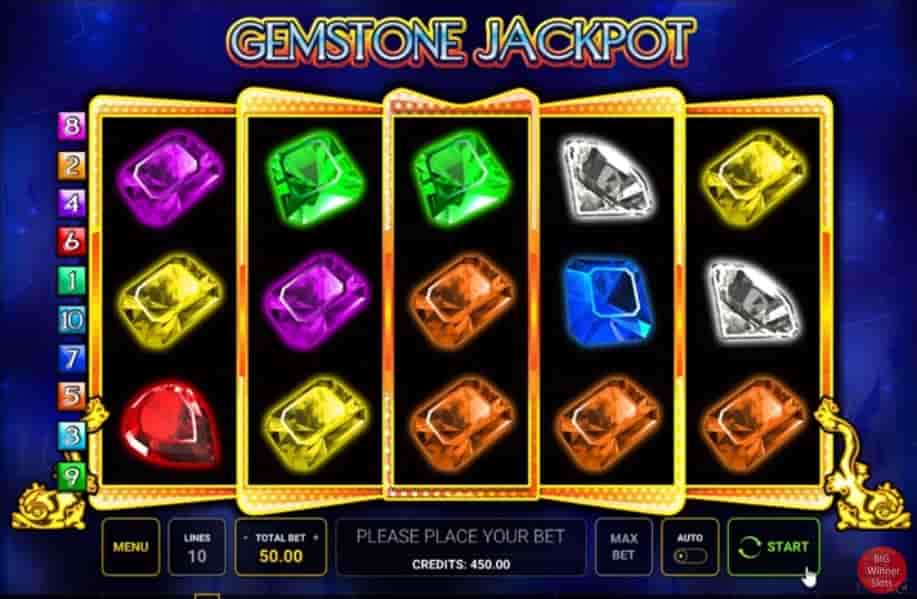 Gemstone Jackpot is a genuinely simple online casino video slot game that is easy to understand and also includes a useful autoplay feature for players who are quite busy and would love automated spins. The Gemstone Jackpot by Novomatic is a classic themed straightforward game. Canadian players who want to make their fortune in grand style through the winning of glamorous gemstones often find this slot game available at best online casinos Canada.
Theme
Almost every casino worth its salt also has this game available for its users. You shouldn't be surprised when you come across some glittery traps and rewards while playing this gem-studded video slot. This slots is all about glamorous jewels and stones. This video slot is ideal for anyone who loves and appreciates the glitz of precious stones and glitter of diamonds and gemstones.
Characteristics
Gemstone Jackpot offers gamers the possibility of winning through 10 paylines. The slot opens to a glittering set of 5 reels and 3 rows. Sapphires, Diamonds, topaz, emerald, rubies, and Amethysts are a pleasant distraction to almost anyone, including old and new players of this joint. Asides from the glitters and distractions, this game provides top tier fun for those who love to spin its reels.
One good news is this video slot offers players a great range of bets, with a minimum of 40 coins to a maximum bet of 10,000 coins; this game is suitable for both high rollers and low budget gamblers. This means while it does not cost an arm and a leg to mine gems on this slot, high rollers who are hungry for jackpots can walk away with a sack of glittering stones.
Gemstone Jackpot has a lock n spin feature that locks the game screen in place every time you spin a winning combination. The purpose of this is to grant you a free spin with every win you spin, offering you a way to increase your winnings before you resume your locked screen and continue your mining.
Bonus
While this slots offers no wild or scatter symbols, plenty of other bonus features have been made available. This slots has a maximum potential win of 5,000,000 coins, living up to its reputation as a gems mine. Aside from the jackpot, you can also win 500x your wagered sum if you spin the diamond symbol across the grid. Regardless of the type of gems you mine, you are smiling to the bank once you can form a winning combination.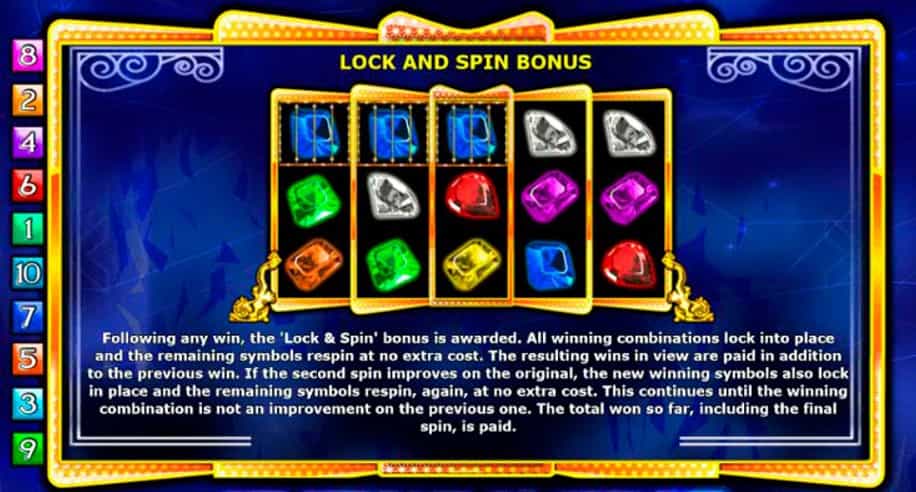 When you spin a set of amethysts, you get a reward of 200,000 coins. When you spin the topaz combination, you get a reward of up to 300,000 coins. Likewise, the set of sapphires can reward you with up to 400,000 coins and the emeralds up to 500,000 coins. The Rubies are the next best thing to diamonds, and spinning a winning combination of rubies can reward you with 1,000,000 coins.
Conclusion
If you are a bit skeptical about shiny objects, then you can try the free demo version, so you can clear any doubts you may have before playing with real cash. You could also use the trial mode to create a strategy to improve your winning rates when you begin to play with real money. The visuals are quite great but not as great as the jackpot on offer. This slot machine is mobile compatible and runs smoothly regardless of the gadget's operating system.