data title
Last updated
Mar. 21, 2022
Screenshots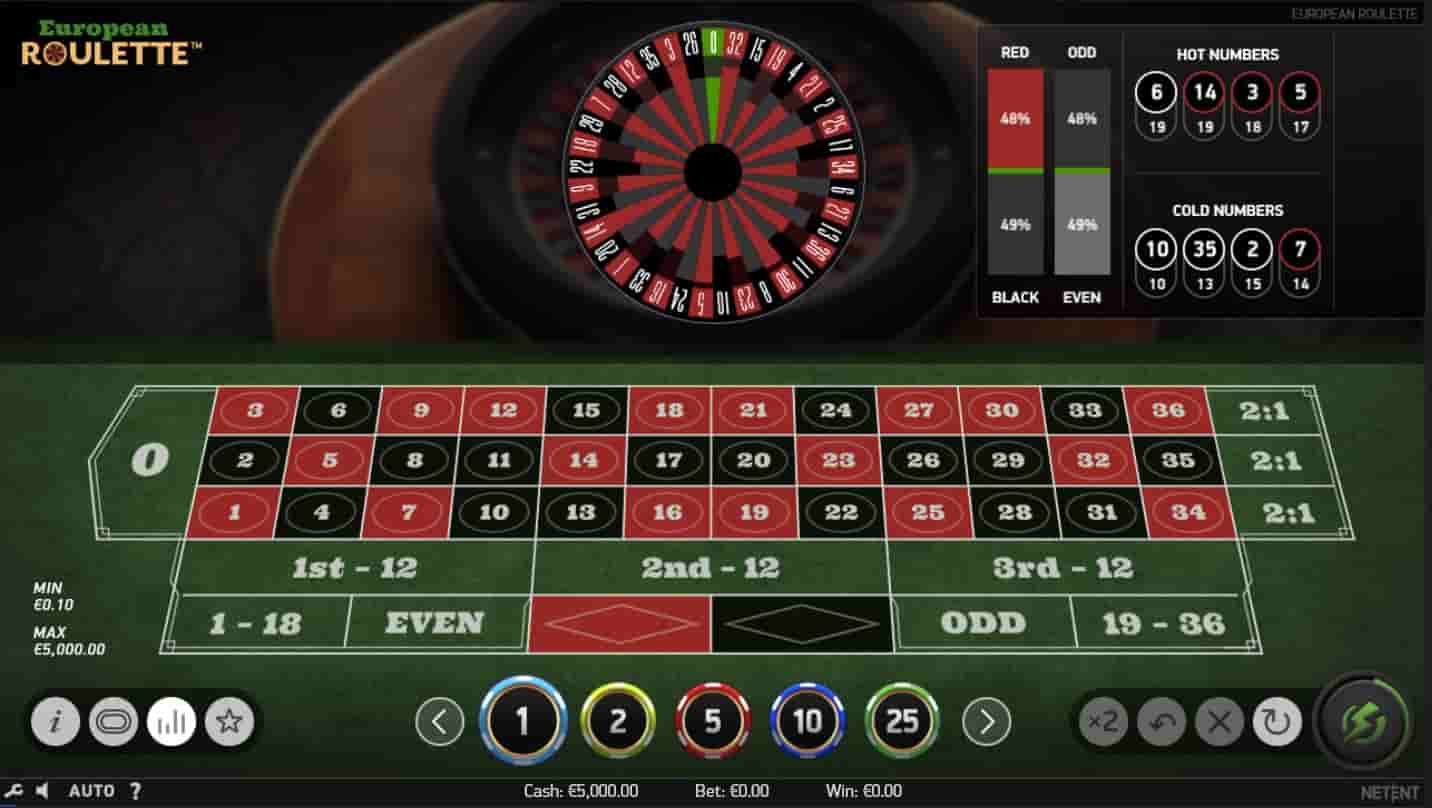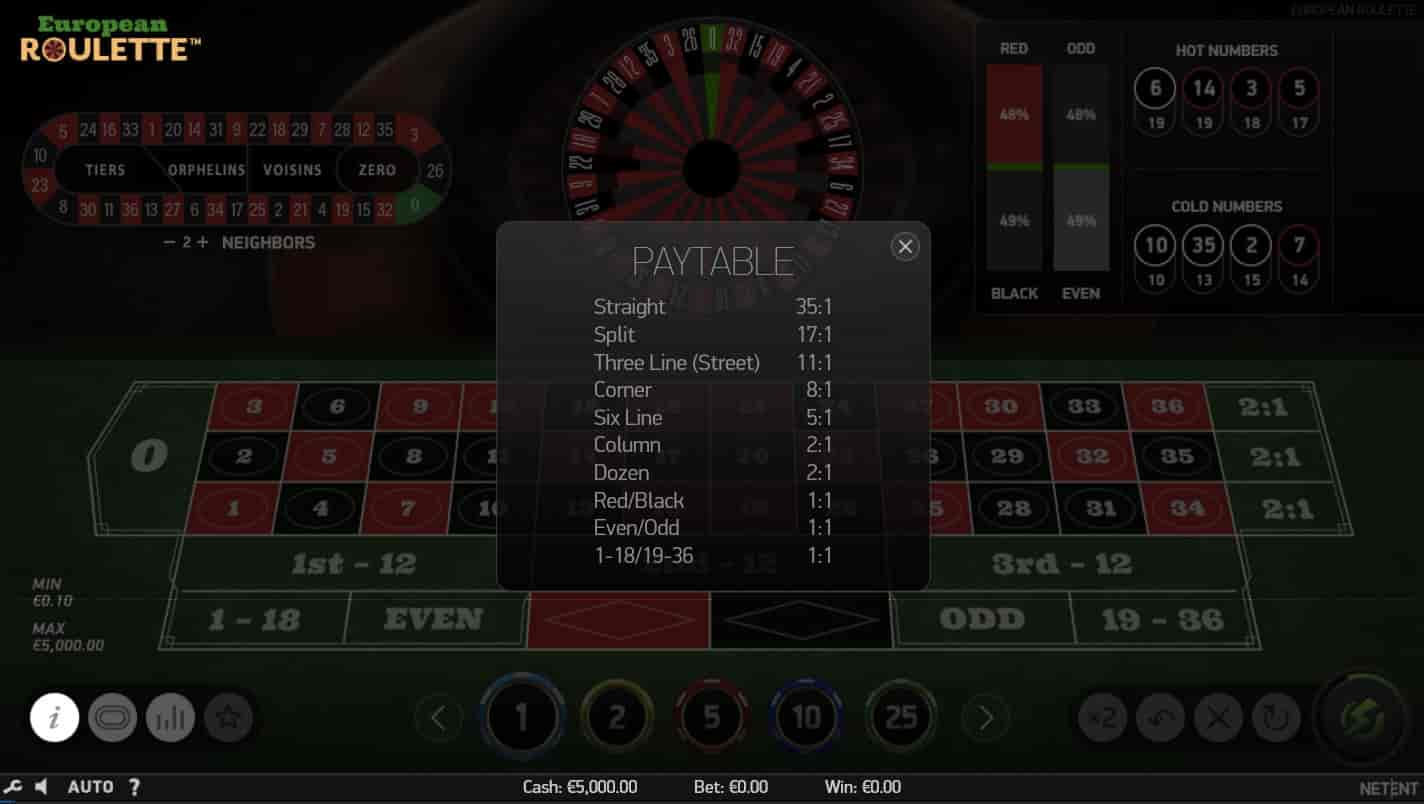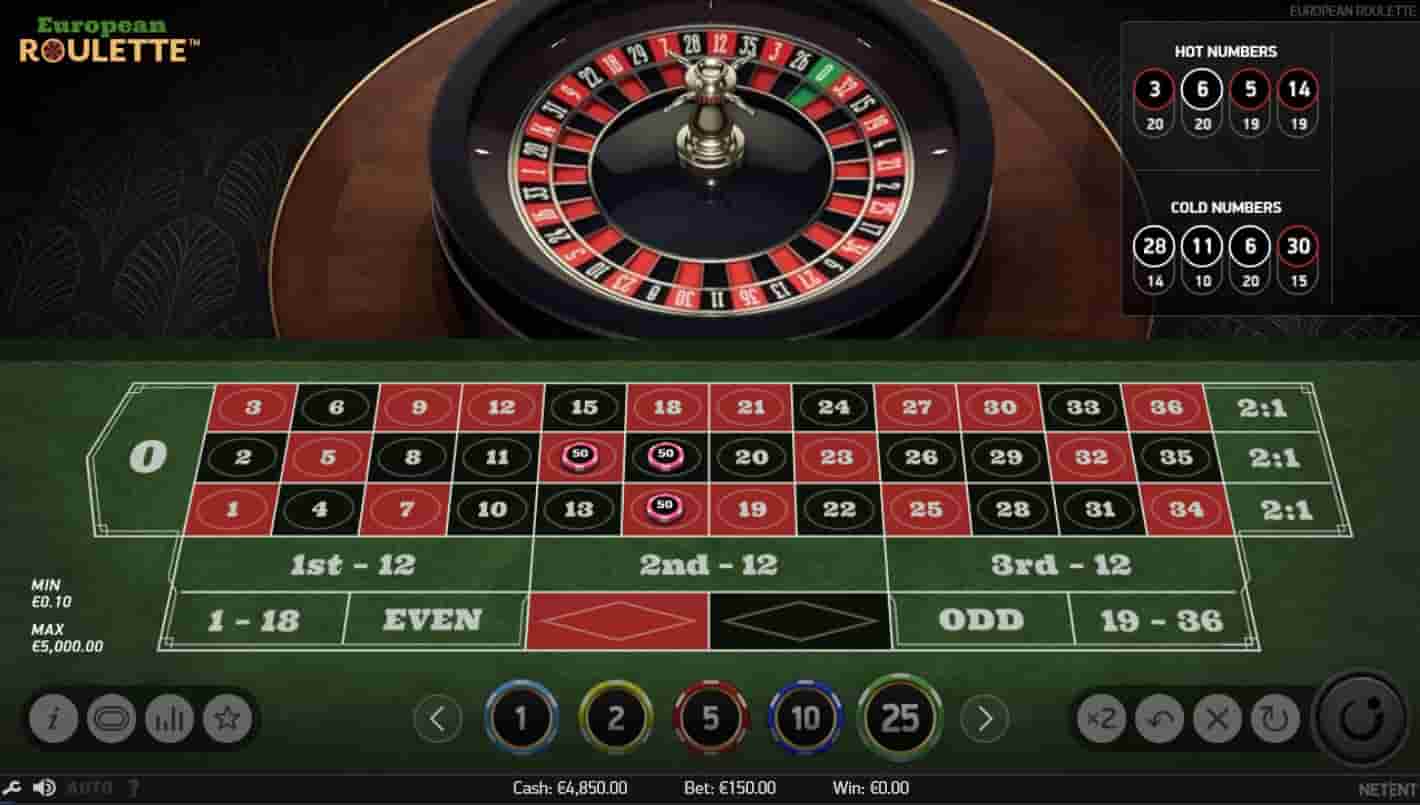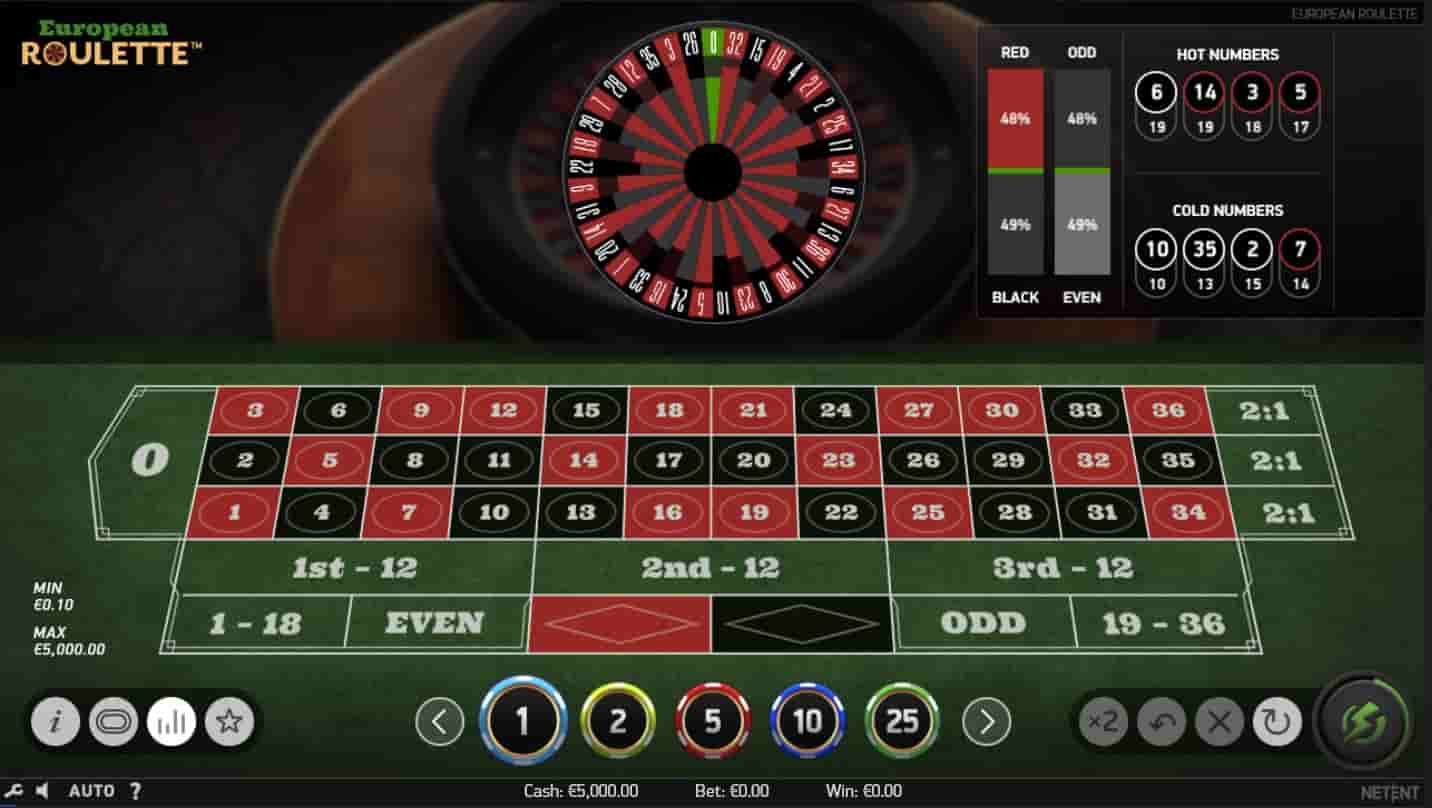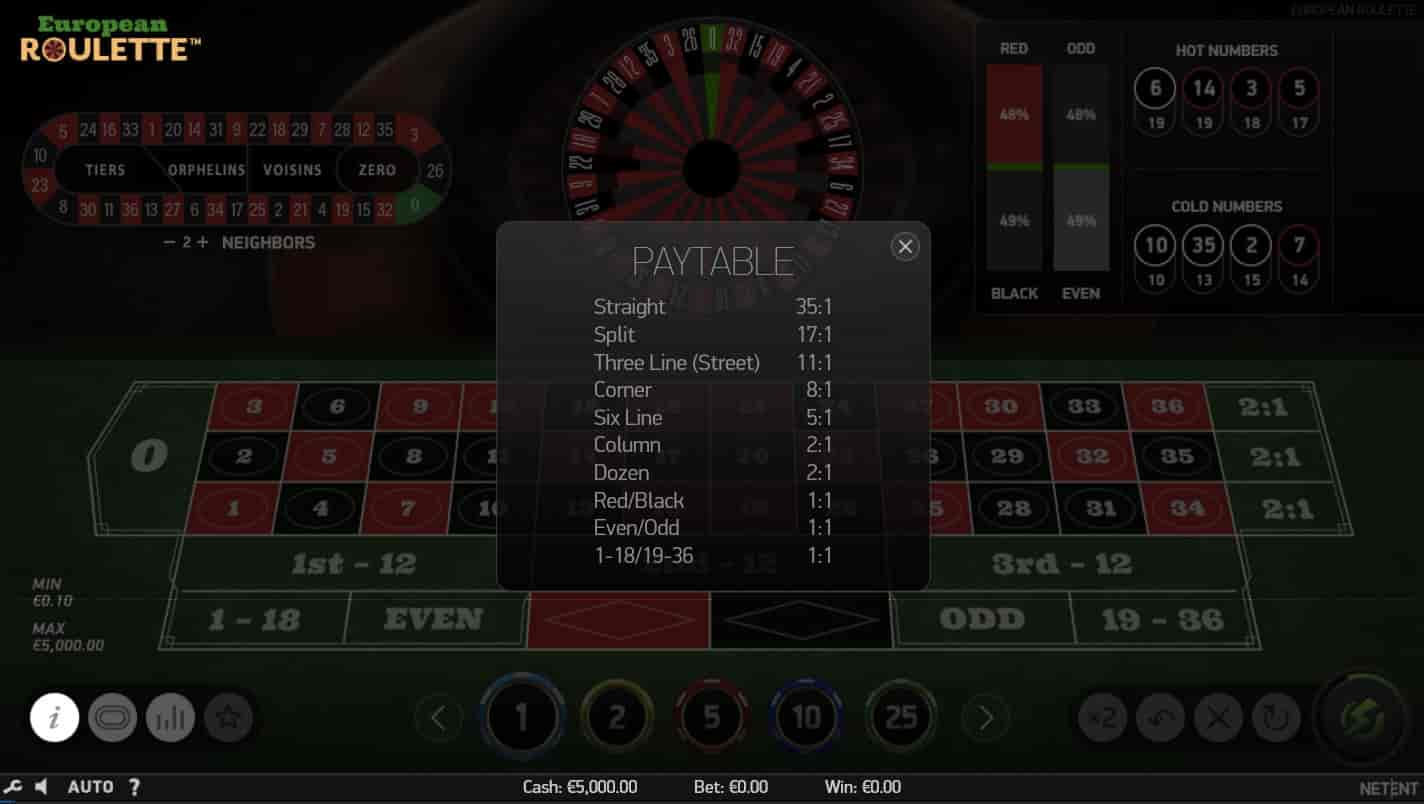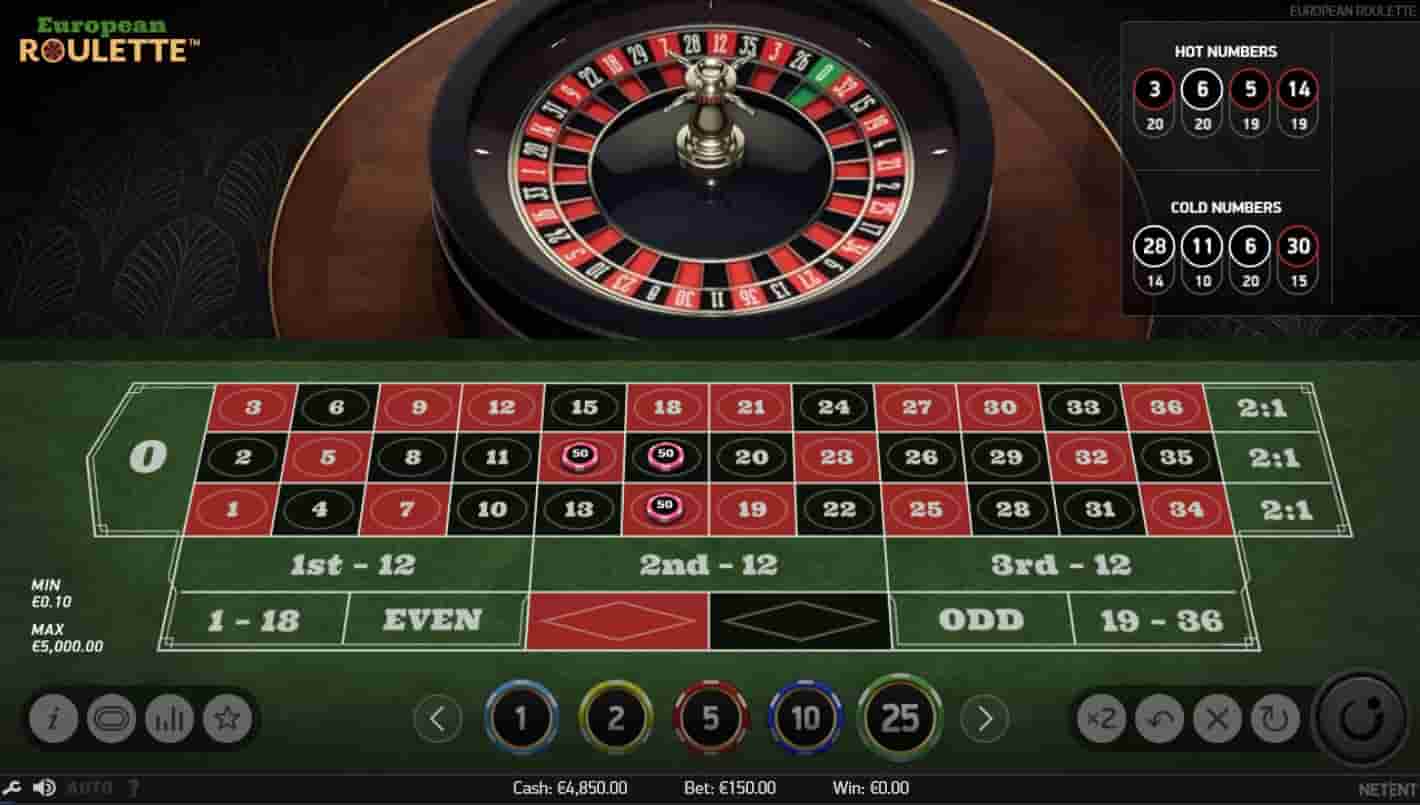 Roulette is one of the oldest gambling games in history. However, as new inventions and renovations came up in the gambling world, Roulette remained untouched. Although Roulette has been digitized, it still maintains rigidity and complexity.
European Roulette is available across several Canadian casinos online and is one of those online Roulette that gives players a similar feeling to the actual traditional Roulette. NetEnt has given players a classic game combined with so much fun.
Theme
In contrast to the reputation that NetEnt upholds as a slot game provider, we are glad that they took up the challenge to create a classic game like European Roulette. An online table game with well-designed 3D graphics and virtual betting is applause for the game provider.
The background music is a smooth jazz soundtrack that sets a calm atmosphere for lovers of Roulette. Considering the technicality in table games, European Roulette is designed to place importance on the wheel and betting table.
Characteristics
European Roulette is a regular single zero roulette wheel. It has 37 slots which are numbered from 0-36. An RTP of 97.3% is nothing short of the regular online table games.
European Roulette gives players a similar experience with the regular table game. The graphics are clear, and the interface makes it easy for players to navigate.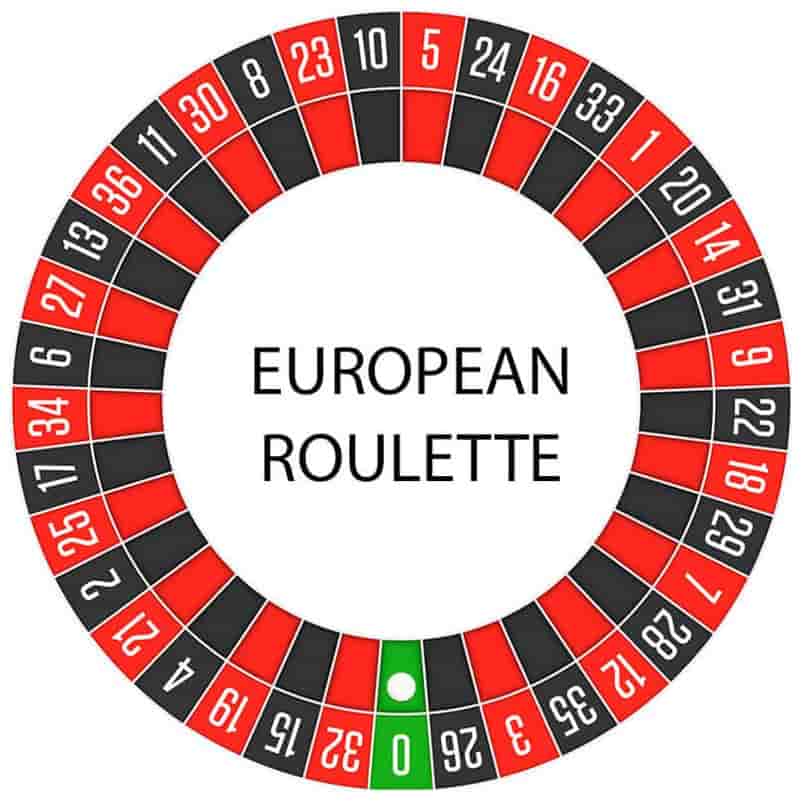 European Roulette has the regular single zero roulette wheel, a slot number of 37, and an RTP of 97.3%. These are the regular features of online Roulette, and we did not expect less from European Roulette. Bonuses and rewards are earned in line with the betting odds. The options are available on the beating table, including Evens and odds options from 1-18 and 19-36 slots; the 1st, 2nd, and 3rd pocket 12's, and red and black bets.
Betting chips vary from €0.10 to €1000. The gameplay is quite simple to understand, and players can click on their preferred betting chip. Then they can choose the number they desire to gamble on and spin the wheel. Bets can be placed in several ways.
Players can either place chips at the centre of a number. Doing this gives a straight result. However, betting with this method can be risky, but it has the highest reward, with a payout of 35:1.
Bonuses
Nonetheless, players can increase their chance of winning by placing their chips on the line between two numbers. However, the lower the risk, the lower the considerable reward. European Roulette Is nothing short of a classic.
Although the table game is a virtual one, you still need the skill set of a regular roulette to play the European Roulette. The European Roulette is a masterpiece of the NetEnt, and we expect more mind-blowing games from this game provider.
Conclusion
Therefore, we give the NetENT nothing short of a hundred on this game. A click on your device helps you place bets or raise your stakes and explore other features; mobile devices are inclusive as well as your personal computers.
European Roulette is built to be played for real money. However, you can play a free demo or test run at online casinos in Canada that supports this.