4 Books that Every Online Gambler Should Read
When most people think of Canada online casino, they think of fun, entertainment, and a little money on the side. Not enough of them will want to read to make a bigger impact on their gaming and strategies, even though that is precisely what they should be doing.
There are several books written by gamblers for gamblers that help with strategy, bankroll management, and they'll even let you know how to handle big wins. Some are also based on stories of how winners lost everything, and so online players get to know how they can avoid this pit.
Here are four books that you just have to read.
The Gambler – Fyodor Dostoyevsky
What can you learn from a book written in 1887? Many thinks, it turns, and top on that list, not to bite more than you can chew. It follows the story of a young man working for a formerly wealthy Russian general who is now addicted to roulette. The writer draws from his personal story, because, as it turns out, he gambled heavily across Europe between 1862 to 1871 and lost more than he won, he accumulated so much debt that this book was actually written to offset most of them. If you are on the verge of gambling addiction, then The Gambler should be on your list of valuable reads.
The Biggest Game in Town – Al Alvarez
If poker online is your jam, then you will enjoy this book.  It was written in 1983 after the then just-concluded 1981 World Series of Poker and it details the dos and don'ts of the tournament. It also gives good tips on Poker from professionals that seasoned and new players can apply even when playing online.
American Mensa Guide to Casino Gambling: Winning Ways – Andrew Brisman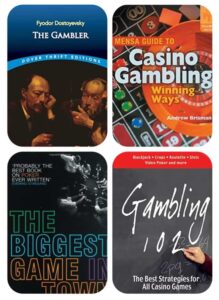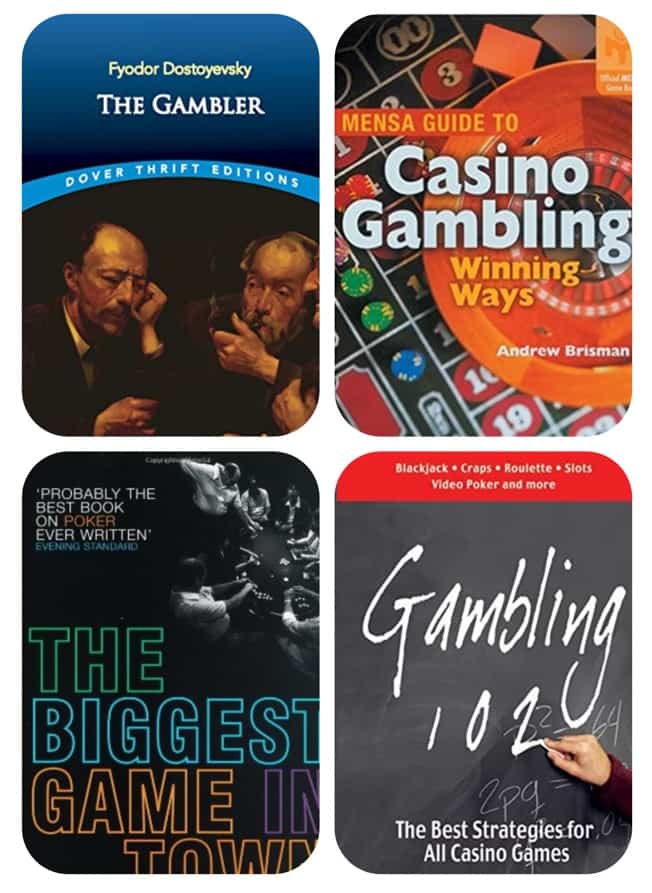 A self-help book has never hurt anyone, right? The author in this one breaks down the m any ways players can beat the system. He talks about the mechanisms in the gambling industry, house edge, and how to better your odds at winning. This book was written for beginners who need the confidence to get into gambling and the not-so-new player that isn't sure why they are constantly losing.
Gambling 102 – Michael Shackleford
Shackleford has been named the "Wizard of Odds" by fellow gamblers, and in this book, he shows why he is the king of crunching the numbers. His mission seems simple; using his knowledge of mathematical theoretical analysis to show players how they can beat the odds at not one but 19 games. The lessons are delivered in a simple language for all levels of players to understand. The strategies are tried and tested, and the games the same as those you have at online casinos.
Read for the Soul and the Money
Slots may not require a complex strategy, but then they do not have the most handsome returns. When you want to delve into online table games, you note your strategy has to match the rewards. These books will help boost your confidence.